Dressing of the Bride Event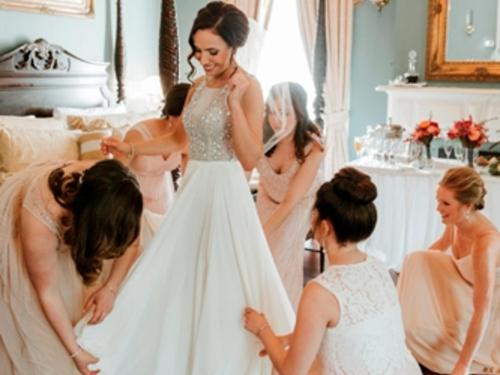 Brides marrying at Degas House or elsewhere: Degas House offers you the opportunity of a unique experience which will be treasured by you and will surely make your wedding "the one" that your family and friends will remember fondly.
The Estelle Suite, where the dressing is held, is the historic bedroom of Estelle Musson, Edgar Degas' cousin and sister-in-law. Imagine experiencing the luxury of that same bedroom as you prepare for your own wedding! Create lasting photographic memories of your wedding day as you spend time with those closest to you - your bridal party and mothers. You may arrange for hairdressers and makeup artists in order to have everything done in one place, in an elegant suite with ample room for everyone.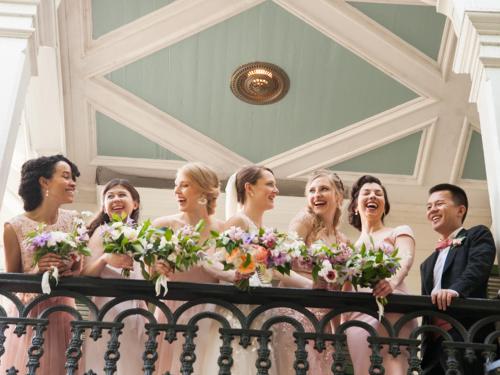 The Estelle Suite also expands onto the balcony overlooking historic Esplanade Avenue. Need more space? The spacious Josephine Room, which opens into the Estelle Suite, can provide an additional large room and bathroom. Included with the dressing event are hors d'oeuvres, champagne and the opportunity to take pictures throughout the house. To arrange for viewing of the room or for more information, please call (504) 821-5009 or (800) 755-6730 or email us at
events@degashouse.com
.
An Extraordinary Experience!
A "Dressing of The Bride Event", held in the Estelle Suite, would not only add a special touch to your wedding day, it would allow you the experience of rooting yourself and your family into art history…as Mathilde Musson has been immortalized forevermore in Degas' painting entitled "Women Seated On The Balcony"! During YOUR Dressing of the Bride Event, place yourself on THAT balcony with THAT ironwork behind you, as in the 1872 setting.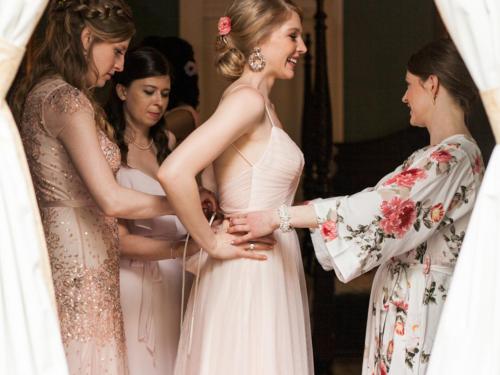 Yours will be in today's setting, and your picture will live on in time as YOU are now marking a New Beginning of your life, of your new family life, of the birth of your children, in a family home setting that inspired one of the greatest artists of all times, so you will be immortalized, as Mathilde was through Degas' work! You will be rooted in an established setting (on the balcony) that led to the Impressionist Movement of 1874, only one year after this painting was created. On YOUR big day, you will be closely connected with your family and friends, just like Degas was reconnected with his brothers and maternal family and his cousins in this same home!
History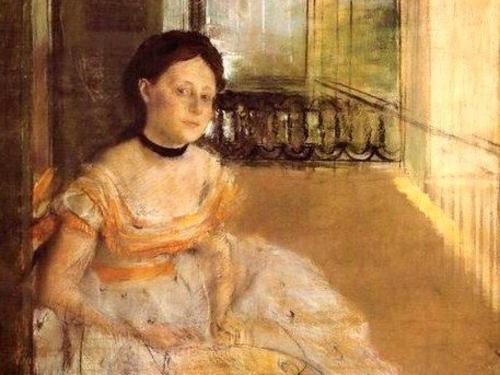 In times past, receptions were usually held in the family home, which oftentimes was the ancestral home for many generations. The family connection was strong, but as times have changed and society has evolved, this connection to family history has almost completely disappeared. Nowadays, family traditions are often forgotten and the bride no longer experiences that family bonding to the "old" and "traditional". Degas House offers a bride a chance to form a new tradition, one that family members may choose to continue in the future, but the experience will begin with you.
(Mathilde on the Balcony by Edgar Degas)