Drawing Classes at Degas House for Groups
Edgar Degas lived in New Orleans in 1872 in the house on Esplanade Avenue in the Creole Neighborhood called Treme. Here at Degas House we have preserved and restored this transitional point in his life, not only in his personal life but in his style of art as he states in his letters. Come in for an evening of history, art and culture. The evening includes a tour of the house where Edgar Degas lived and painted 18 paintings, a timeline of his personal history and world history, and a 30-minute documentary of his life in New Orleans, "Degas in New Orleans, a Creole Sojourn". This magical journey also includes an art lesson complete with drawing paper and charcoal pencils provided. Just to make sure the evening is complete for the student market, pizza and pralines will be served.
"Draw lines, young man, and still more lines, both from life and from memory, and you will become a good artist."
- Jean Auguste Dominique Ingres, Edgar Degas' most influential art teacher
Options: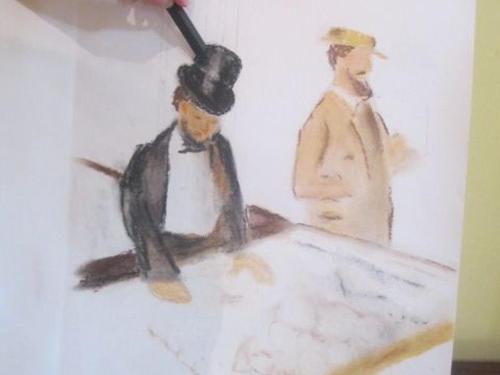 Option I (Drawing with Buffet)
3 hours with 1 hour of drawing class
Minimum of 25 people; Maximum of 70 people
Buffet includes: Green Salad, Cheese or Pepperoni Pizza, Pralines, Tea, Water or Lemonade
Option II (Painting with Buffet)
The same as above, but a 1 hour painting class instead.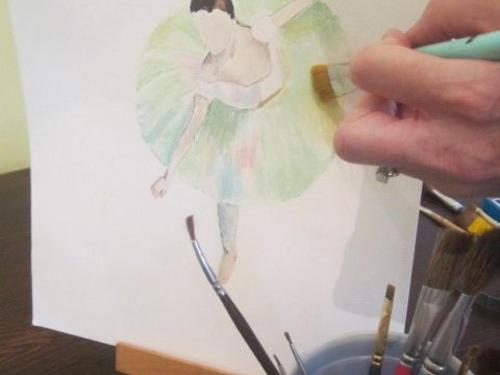 Option III (Drawing no Buffet)
2 1/2 hours, with 1 hour of drawing class
Minimum of 20 people Maximum of 70 people
Option IV (Painting no Buffet)
2 1/2 hours, with 1 hour of painting class
Minimum of 20 people Maximum of 70 people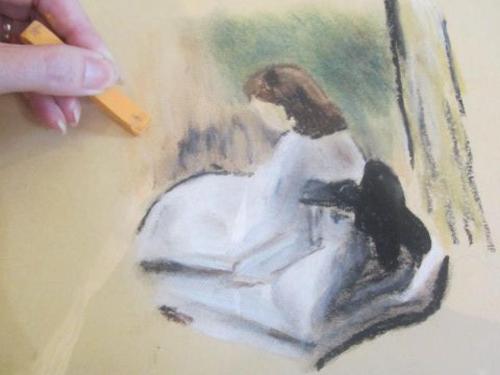 For All Options
Tea, Lemonade or Water is served with all Options
4 blocks of walking tour
3 week's notices required with 50% deposit required at time of booking
Must be paid in full 48 hours before event
Free Motor Coach Parking
For booking reservations or more information contact:
tours@degashouse.com or call (504) 821-5009 or (800) 755-6730.
Outside food may not be brought in for these special events.