Meet Our Staff at Degas House
From the moment you call or email Degas House, you become important to us. When you check into our bed and breakfast, we are happy to have you in our home, for Degas House is and always was a home, and we love having guests. When you are our bed and breakfast guests, you will receive the level of hospitality service you desire from our professional staff. We allow you the privacy you want but are here for you if you need us. Whether at Degas House for a romantic getaway or to attend an event or festival, we are here to be of service to you, but not intrude on your stay. From a glass of wine offered at check-in until a hope-to-see-you-again departure, our desire is for your Degas House experience to exceed your expectations.
Our wedding staff is confident that we can offer you an exquisite wedding with cherished memories based on the awards we have received from TheKnot.com and many great wedding reviews. Our awards and reviews are based on the level of service that we have given to brides that have been married here.
Our tour guides for the Edgar Degas House Creole Impressionist Tour have a personal interest in the information they share with our guests - they are part of Edgar Degas' family, the great-grand nieces of Edgar Degas. They may also share some of their personal stories of growing up in the family. It just doesn't get any more personal than that. Our event staff will help facilitate the successful event you want to create at Degas House and corporate clients will appreciate our professionalism.
We are happy to introduce ourselves to you so that you will have a face along with a name when you contact us.
David Villarrubia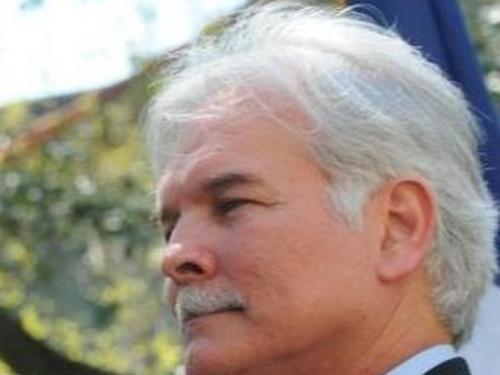 Chevalier / Founder of Degas House
David, a former International Pilot for Delta Airlines, is the Chevalier and Founder of Degas House. Skills developed during his years of flying, such as teamwork and good communication, along with his appreciation of a unique travel experience for the most savvy and educated traveler, led him to restore and open Degas House to the public. His passion for the grand houses of New Orleans stemmed from having lived on historical Esplanade Avenue as a child in his ancestral maternal family's home, only blocks from Degas House.
David enjoys flying, travel, music and history.
Sharon Parker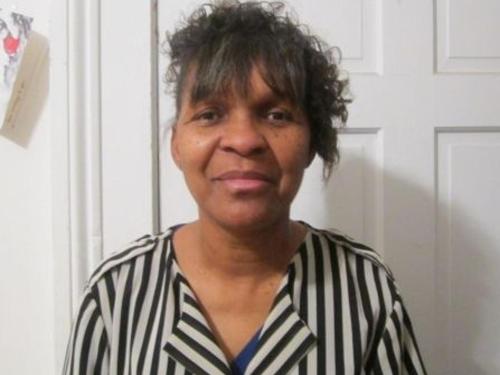 Wedding and Event Manager
In Sharon's younger years, she learned the food and beverage business at the historic Brunings Restaurant on the West End of New Orleans (destroyed by Katrina). Her background led her to Degas House 17 years ago in the earliest years of Degas House. In her time at Degas House, Sharon has served in many different roles but the one she enjoys the most is working with the brides and their families and our guests at breakfast in the B&B. During Sharon's time here at Degas House, she has orchestrated and managed hundreds of weddings, to the delight of our many returning families. The mother of three adult boys, Sharon inspired two of them to enter into the culinary world themselves who, on occasion, assist her for the many events held at Degas House. In the weeks and months after Hurricane Katrina, it was through Sharon's efforts, working alongside David, that permitted many of the FEMA Historic Preservation Team, as well as evacuees, to have a place to stay with food and drink while living in a disaster area.
Sharon's hobbies include sewing, cooking and her expressed love of children.
Joanie Prados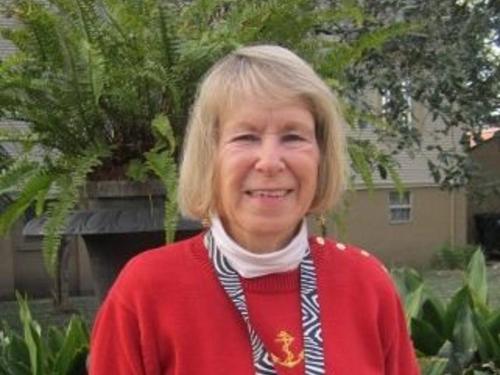 Great Grand-Niece of Edgar Degas Tour Guide, Edgar Degas House Creole Impressionist Tour
2014 marks 11 years that we have been blessed with Joanie's involvement with the Degas House team. Prior to working for Degas House, Joanie was a New Orleans City Tour Guide. Joanie also taught in elementary school for several years, which included two years of teaching at Worms Elementary School in Germany, an Army school for dependents. Her background as a tour guide and teacher has well-prepared her as our lead tour guide to showcase her family history and ancestral home.
Joanie likes running, reading and sailing.
Mickey moyer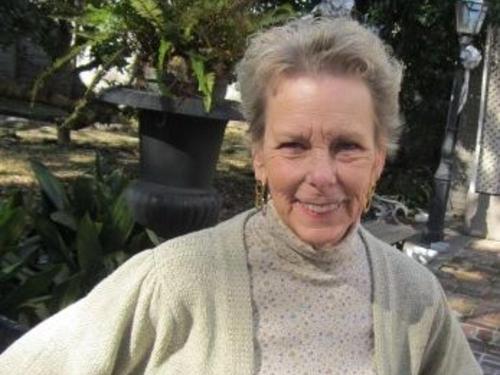 Great Grand-Niece of Edgar Degas Tour Guide, Edgar Degas House Creole Impressionist Tour
Prior to working at Degas House, Micey owned an antique and gift store called Melange which was located first in New Orleans, then in Metairie. She was also a real estate agent, worked for an oil company and a law firm. Her employment in those occupations provided her with good communication skills.
Micey is an artist and paints on canvases, enjoys restoring furniture, and makes floral arrangements for Degas House weddings and events.
Mae Mayeux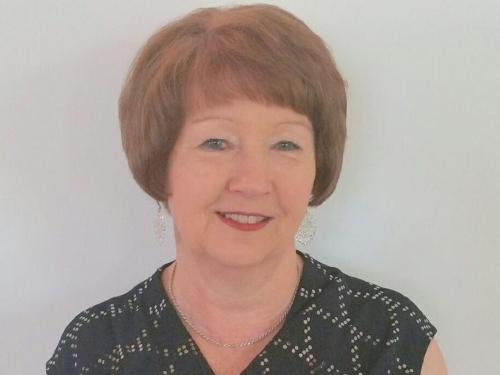 Social Media Director
Mae previously worked in the legal field as a secretary and paralegal and was General Manager, Innkeeper, Wedding Coordinator and Social Media Manager of The Caldwell House Bed and Breakfast in Abbeville, Louisiana. Mae opened Southern Internet Marketing in 2002, a social media marketing business. Working in this industry requires creative thinking and good writing and computer skills, which prepared Mae for her employment as Social Media Director of Degas House.
In her spare time, Mae likes to draw, paint, sew, dance and travel.
June Fallo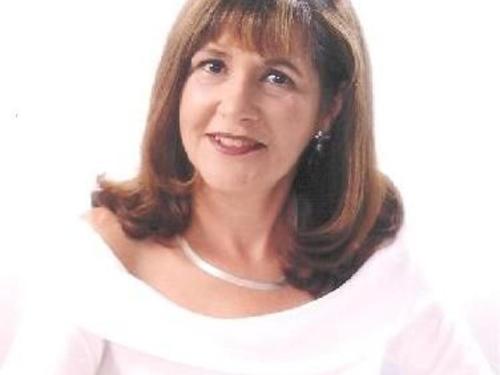 Director of Sales and Marketing
June's national and international sales experience has had many recognitions including 2010 Honoree of CityBusiness Magazine as "Women of the Year", 2009 Travel Weekly Mallegan Silver Award in "Destinations-Overall USA/Canada Culutral Arts", RSANA 2009 Recipient "Outstanding Achievement in the Field of Operations" and RSANA 2002 Recipient of "Excellence in Sales & Marketing, Non- Hotel Category." June also received PBS 2003 N.O.B.L.E. (National Organization for Betterment of Local Economies) award for her volunteer work as Chairman of Food and Drink for U.S. Travel New Orleans IPW 2002 for worldwide travel industry executives. June was responsible for the opening night party, which consisted of donations from over 60 restaurants. The party promoted Louisiana to thousands of international tour operators and press. The inscription "Nothing deters a noble person from acting honorably" on the N.O.B.L.E. award which was present to her, sums up June's work ethic and dedication to the hospitality industry.

Since 1993 to present, June has supported and served on several organizations boards and committees including:

National Tour Assn. (NTA) in many ways, serving as restaurant representative on the Tour Supplier Council for USA & Canada, the Member Value Council and the Research & Development Committee. June has also served as a Foundation sponsor, Seminar Speaker and volunteer. In addition to NTA, June's reach extends around the world as a member of American Bus Association (ABA), United States Travel Assn. (USTA-IPW), Receptive Services Association of North America(RSANA), International Federation Of Women In Travel, Louisiana Travel Promotion Association (IFOWT), Hospitality Sales Marketing Association and French Quarter Festival, Inc. (FQF). June has served from 1999 to 2003 on ABA's education committee and co-chaired ABA's Learning Center. But one of her proudest accomplishments was when she was elected as a delegate to the White House Conference on Travel and Tourism in Washington D.C for the city of New Orleans. June has also serves on the Board of French Quarter Festival, Inc. as an appointee by four mayors of New Orleans since 1993 to 2013. Volunteering and working on French Quarter Festival, Satchmo Festival and Christmas, New Orleans Style for over twenty years. She has also served on the U.S. Travel Assn. of America's Governmental Relations & Membership Committee from 2003-2009, helping promote the State of Louisiana to over 70 countries from around the world.