Meet Our Staff at Degas House
From the moment you call or email Degas House, you become important to us. When you check into our bed and breakfast, we are happy to have you in our home, for Degas House is and always was a home, and we love having guests. When you are our bed and breakfast guests, you will receive the level of hospitality service you desire from our professional staff. We allow you the privacy you want but are here for you if you need us. Whether at Degas House for a romantic getaway or to attend an event or festival, we are here to be of service to you, but not intrude on your stay. From a glass of wine offered at check-in until a hope-to-see-you-again departure, our desire is for your Degas House experience to exceed your expectations.
Our wedding staff is confident that we can offer you an exquisite wedding with cherished memories based on the awards we have received from TheKnot.com and many great wedding reviews. Our awards and reviews are based on the level of service that we have given to brides that have been married here.
Our tour guides for the Edgar Degas House Creole Impressionist Tour have a personal interest in the information they share with our guests - they are part of Edgar Degas' family, the great-grand nieces of Edgar Degas. They may also share some of their personal stories of growing up in the family. It just doesn't get any more personal than that. Our event staff will help facilitate the successful event you want to create at Degas House and corporate clients will appreciate our professionalism.
We are happy to introduce ourselves to you so that you will have a face along with a name when you contact us.
David Villarrubia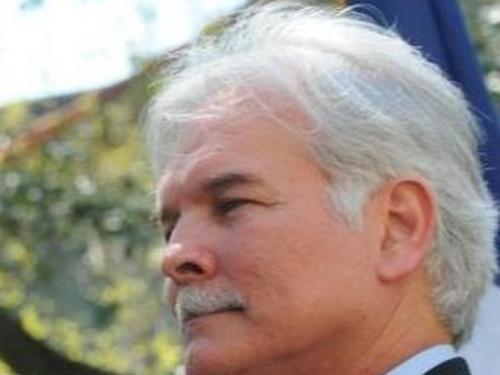 Chevalier / Founder of Degas House
David, a former International Pilot for Delta Airlines, is the Chevalier and Founder of Degas House. Skills developed during his years of flying, such as teamwork and good communication, along with his appreciation of a unique travel experience for the most savvy and educated traveler, led him to restore and open Degas House to the public. His passion for the grand houses of New Orleans stemmed from having lived on historical Esplanade Avenue as a child in his ancestral maternal family's home, only blocks from Degas House.
David enjoys flying, travel, music and history.
Sharon Parker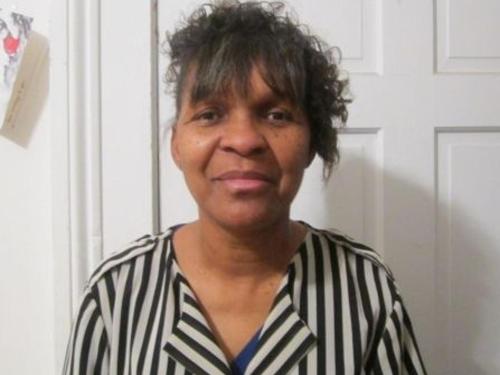 Wedding and Event Manager
In Sharon's younger years, she learned the food and beverage business at the historic Brunings Restaurant on the West End of New Orleans (destroyed by Katrina). Her background led her to Degas House 17 years ago in the earliest years of Degas House. In her time at Degas House, Sharon has served in many different roles but the one she enjoys the most is working with the brides and their families and our guests at breakfast in the B&B. During Sharon's time here at Degas House, she has orchestrated and managed hundreds of weddings, to the delight of our many returning families. The mother of three adult boys, Sharon inspired two of them to enter into the culinary world themselves who, on occasion, assist her for the many events held at Degas House. In the weeks and months after Hurricane Katrina, it was through Sharon's efforts, working alongside David, that permitted many of the FEMA Historic Preservation Team, as well as evacuees, to have a place to stay with food and drink while living in a disaster area.
Sharon's hobbies include sewing, cooking and her expressed love of children.
Joanie Prados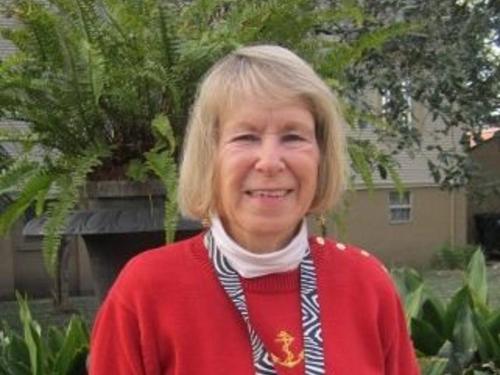 Great Grand-Niece of Edgar Degas Tour Guide, Edgar Degas House Creole Impressionist Tour
2014 marks 11 years that we have been blessed with Joanie's involvement with the Degas House team. Prior to working for Degas House, Joanie was a New Orleans City Tour Guide. Joanie also taught in elementary school for several years, which included two years of teaching at Worms Elementary School in Germany, an Army school for dependents. Her background as a tour guide and teacher has well-prepared her as our lead tour guide to showcase her family history and ancestral home.
Joanie likes running, reading and sailing.
Mickey moyer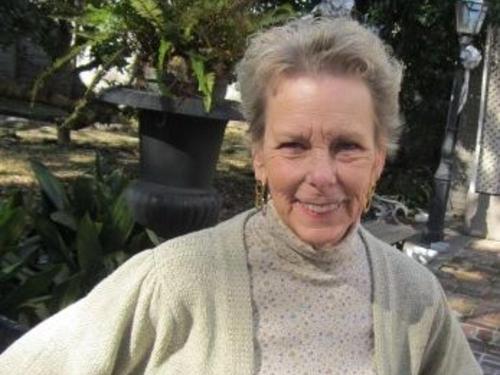 Great Grand-Niece of Edgar Degas Tour Guide, Edgar Degas House Creole Impressionist Tour
Prior to working at Degas House, Micey owned an antique and gift store called Melange which was located first in New Orleans, then in Metairie. She was also a real estate agent, worked for an oil company and a law firm. Her employment in those occupations provided her with good communication skills.
Micey is an artist and paints on canvases, enjoys restoring furniture, and makes floral arrangements for Degas House weddings and events.