The Documentary - Included in Tour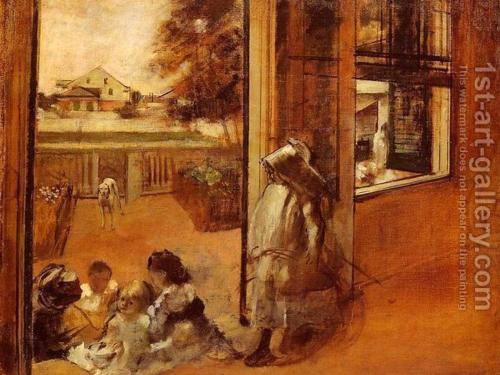 "Degas in New Orleans, a Creole Sojourn"

This is the definitive turning point of Degas' life, markedly changing his art and his intimate relations. From this time of turmoil and intrigue springs the Impressionist Movement. Degas, an unquestioned Founder, pioneers an artistic freedom that changes Art and the World forever.
Synopsis :
The scandals and tragedies that devastated the lost Civil War South impacted the life of Edgar Degas in ways left unexplored until now. Take an intimate look into the lives of Degas and his maternal Creole family, the Mussons, during Edgar's five-month sojourn into the Reconstruction New Orleans of 1872. Pull back the curtains that carefully guard the Musson women and discover the loves and losses of a family in crisis.
The documentary chronicles the life and legacy of the painter in New Orleans (The New Orleans Collection). The Collection was painted in Degas House where his bedroom was also his studio. Due to his failing eyesight and the brightness of the Louisiana sun, the entire New Orleans Collection was painted inside Degas House.
Production:
Filmed on Location at Degas House, 2306 Esplanade Avenue, New Orleans, Louisiana, USA, by WYES Television, Public Broadcasting
Produced by the Edgar Degas Foundation
Funding Provided in Part by the Louisiana Endowment for the Humanities
Producer, Stephen Tyler
Director & Editor, David M. Jones
Executive Producer, David Villarrubia
Length, 29.20 Minutes
Format, VHS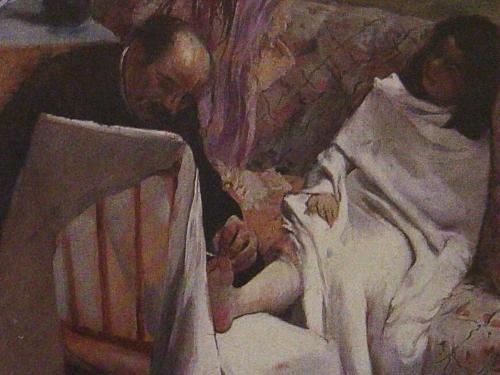 Awards:
Houston WorldFest Film Festival, SILVER AWARD, 2000
WorldFest Flagstaff Film Festival, GOLD AWARD, 1999
American Library Association, "Booklist" 1999 Editor's Choice
​​​​​​​
Exhibits:
The Degas Experience in conjunction with Degas and New Orleans, A French Impressionist in America, New Orleans Museum of Art
Degas and New Orleans, Ordrupgaard Museum, Copenhagen, Denmark, Introductory Documentary
Reviews: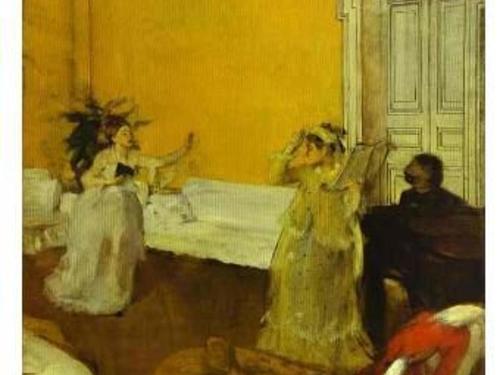 Video Librarian, January – February 2000, 3½ of 4 stars "This beautiful program provides insight into the artist, his work, and the little known sojourn that resulted in the flowering of the Impressionist movement. Highly recommended.
"TV Focus, April 25 – May 1, 1999, 3 ½ of 4 stars "The television prerequisite, Degas in New Orleans: A Creole Sojourn, will not only prep you for your museum visit, but should also wet local appetites with its tantalizing sampling of the visual riches soon to come."
Narrators and Presenters of "Degas in New Orleans, a Creole Sojourn":
• Christopher Benfey, Author, "Degas in New Orleans" (available in the Degas House Gift Shop)
• John Bullard, Former Director, New Orleans Museum of Art, (NOMA) now Emeritus
• Gail Feigenbaum, Director of European Art, New Orleans Museum of Art
• Sally Reeves, former Custodian of National Archives, Author/Historian
• Mary Louise Christovich, Independent Writing and Editing Professional, Director of the Historic New Orleans Collection (HNOC)
• George Schmidt, New Orleans Artist, musician, personality
• Dora Miller, Great Grand-Niece of Edgar Degas
• James B. Byrnes, Art Historian, Director Emeritus, New Orleans Museum of Art
• Marilyn Brown, Author, "Degas and the Business of Art", former Director of the Tulane Art Department
All proceeds from the sale of the Documentary benefit The Edgar Degas Foundation
Visit our Gift Shop to Purchase
Nothing but a really long stay can reveal the customs of a people, that is to say their charm.
- Edgar Degas, New Orleans, November 27, 1872